Ateliér Duchů - redesign
The first version of the Ateliér Duchů website was created quickly and in a rough form. The site was just starting up and there was no content that could be used in the design process. The original goal was to create a simple blog site.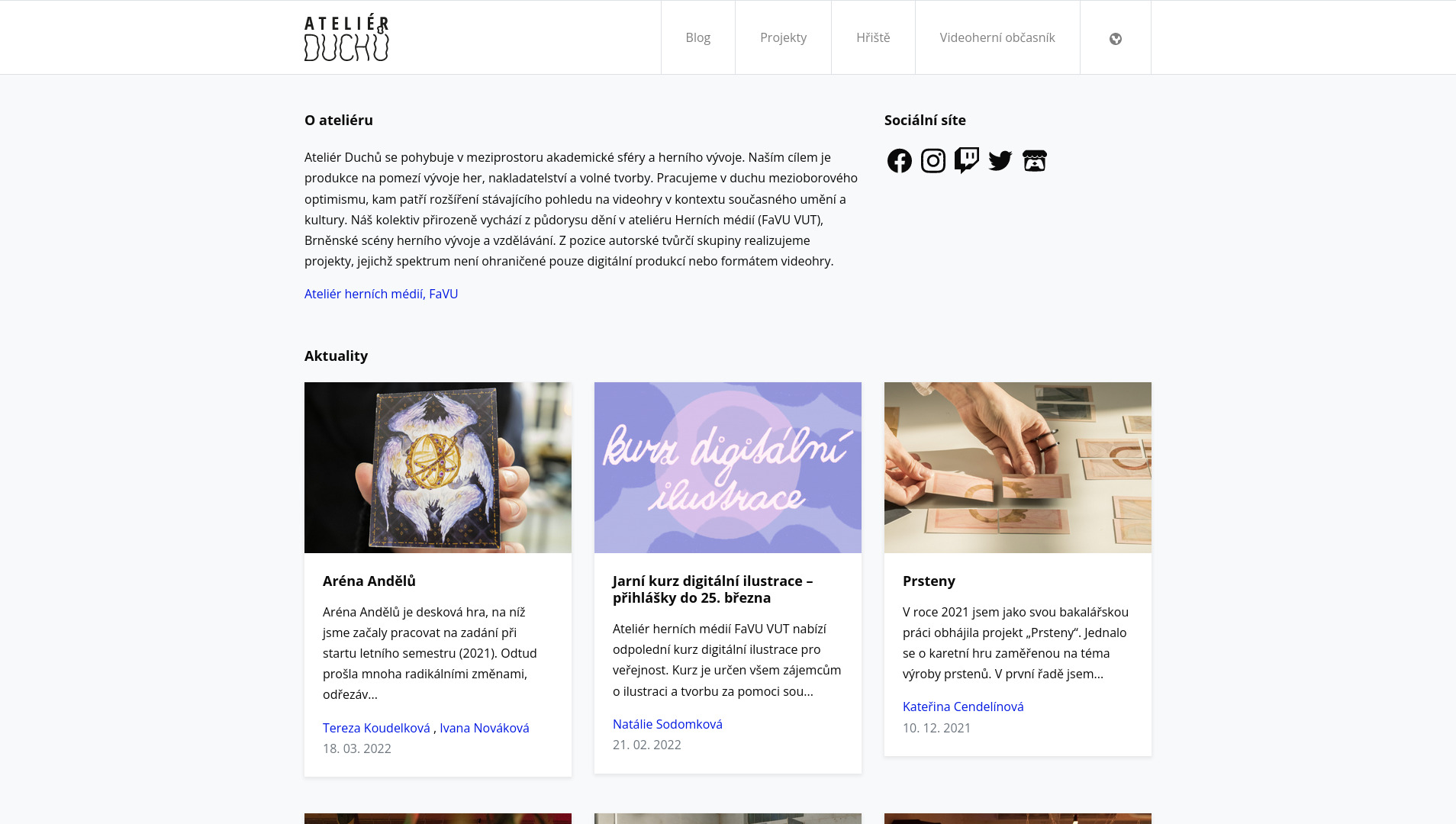 In this version, I've focused on the News page which is a new addition to the site. Users can now see information about the studio, recent blog articles, and "ghosts" - authors that are contributing.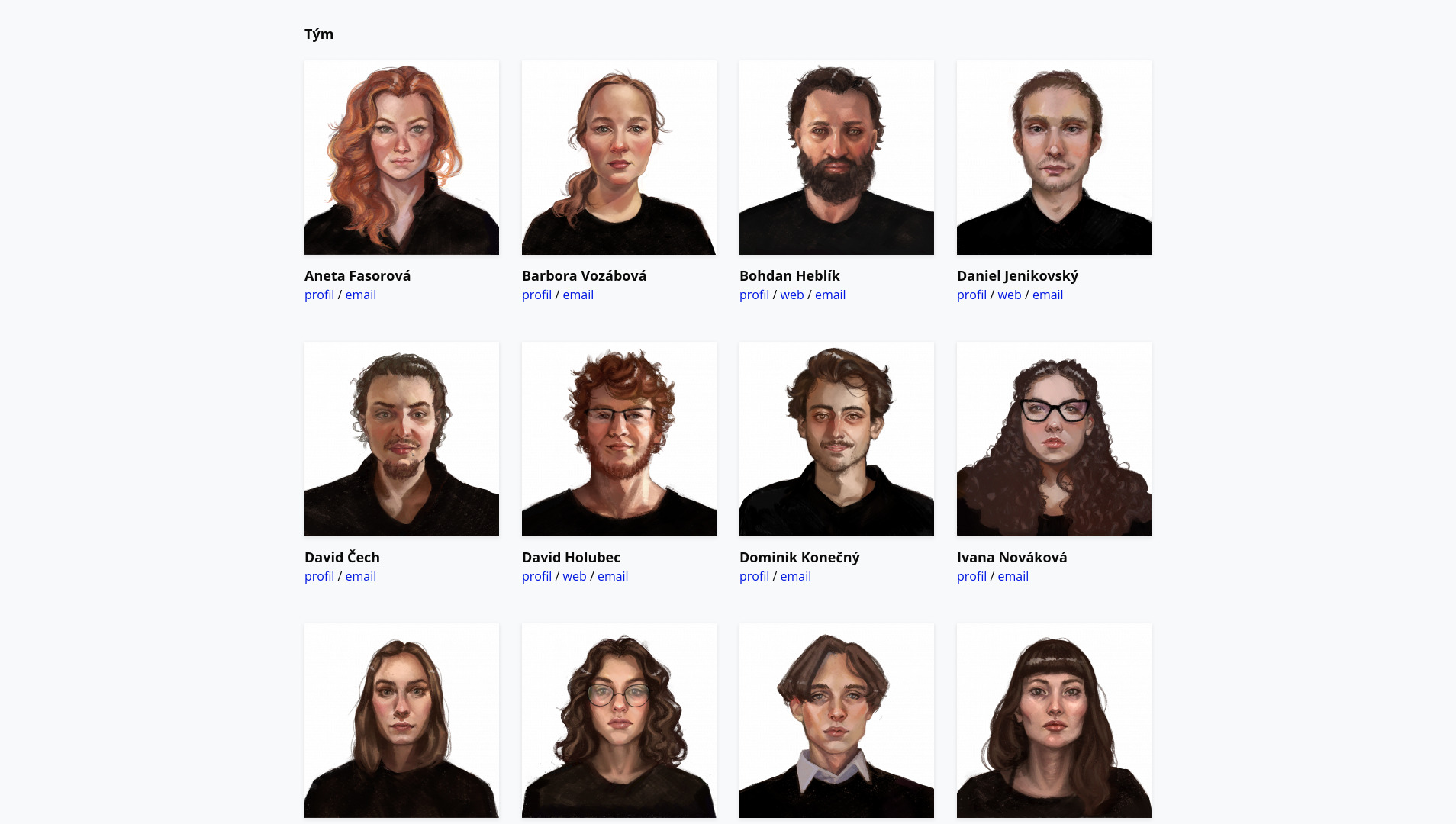 Also, the site now features a brand new profile page with related articles and projects of each author.
The site styles went trough full overhaul.