Sheep never panic

Sheep Never Panic is a maze runner game that puts you into skin of a shepherd living in a peaceful farm with his wife and different breeds of animals. But summer is too hot and your lovely farm is on fire. Everyone panic excluding your beloved sheep. Everything is going out of control.
Your objective is to save sheep that stayed at the farm. They would follow you if they see you, but be careful with fire, it can take not only sheep's lives but also yours. Save as many sheep as possible.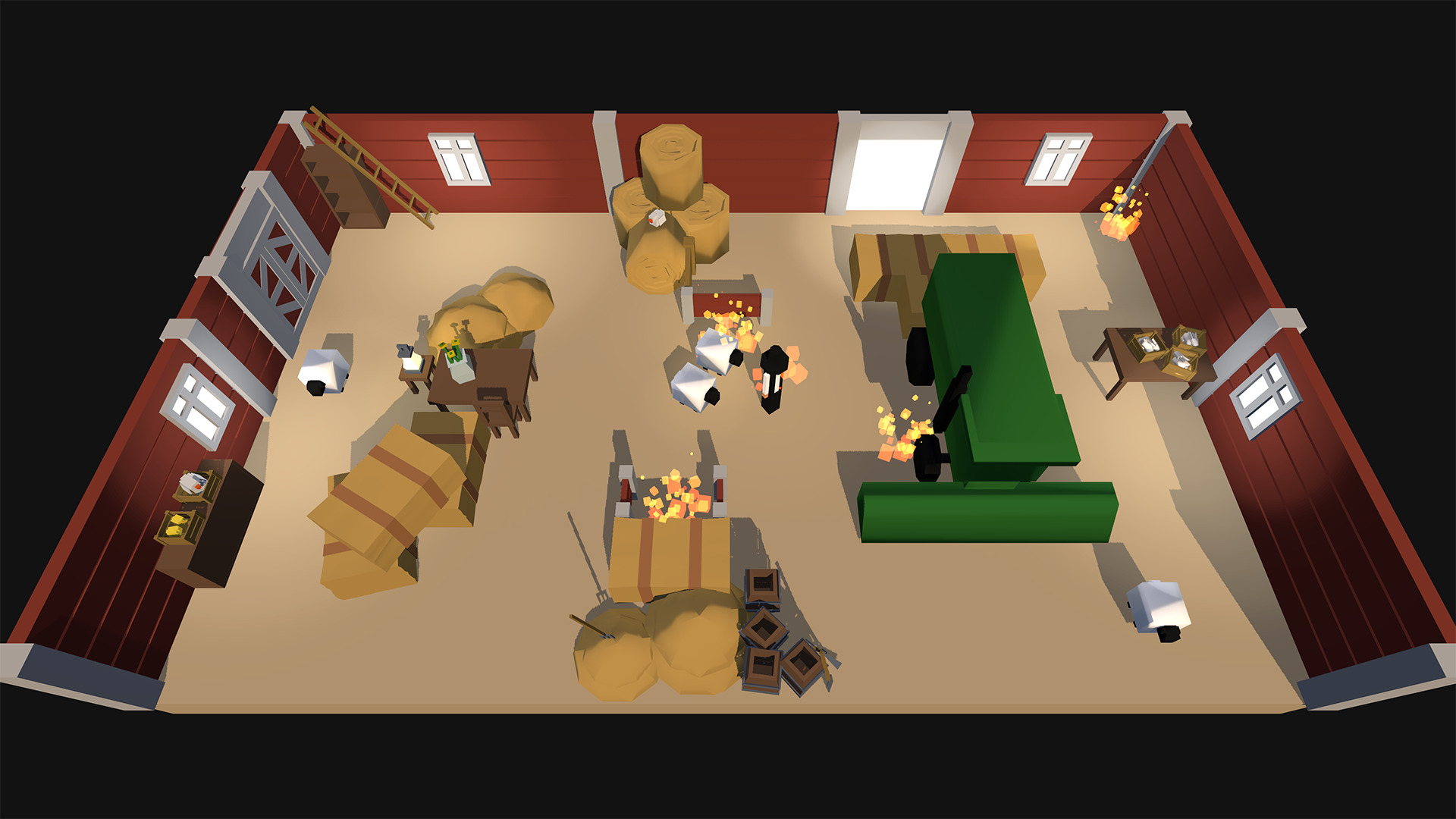 We worked in a team of five composed of David Holubec (3D), Barbora Vozábová (level design), Daria Serebrianska (3D) and Matyáš Mrkus (level design/blockout/build). My job was to implement the code, create particle effects and sounds.
Game was created in 48 hours during GTMK gamejam 2020. All assets (except source sounds) were created during gamejam.